The idea of this project was developed a long ago, but i never had a chance to bring it to reality. Sometimes because of lack of time, sometimes because of instrument unavailability or other reasons. But now -
"I've created a monster!"
(c) Dr. Frankenstein.
The case used for experiment was the generic, no-door white Chieftec fulltower TA-01W. About half a year ago it was painted silver metallic and the window has been cut in, but the quality was terrible. The case was unusable 'cause I couldn't let myself put my hardware in such an ugly piece of junk. ;)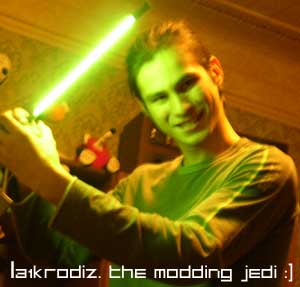 The modding part started the day my girlfriend and I came to the cloth store for the fur. The silver-white color was selected as primary, and blue as secondary. The primary fur hair was about 1.5 inch long, the secondary was much shorter 'cause it was taken for devices and small stuff. For attaching fur to devices i used double-sided 2 inch wide scotch tape and cyanacrillat glue (the same one used for unlocking Palominos).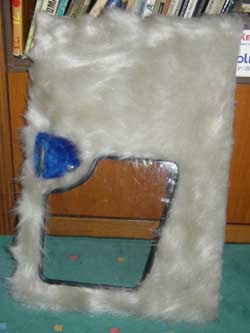 The window had been re-cut and became bigger, and new acrylic window (custom, not a kit one) had been inserted.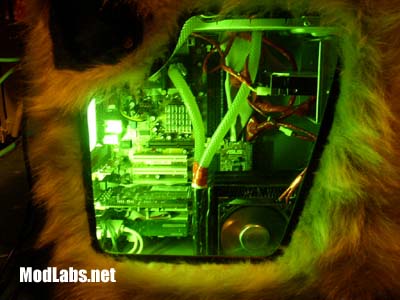 I used a green CCFL from "
Eletek
", that's the best available in Ukraine.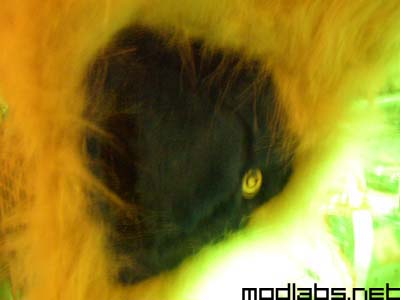 Side panels were easy to do, though we had some problems with a door handle. The top panel was made the same way.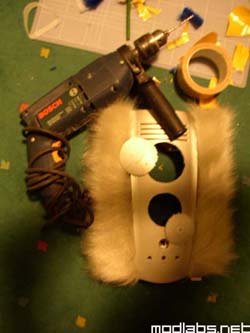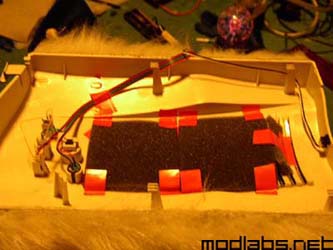 The lower front part was drilled to fit two suckholes with self-made dust filters and some re-soldered blue and green ultrabright LEDs. The reset button was glued inside to be invisible but still reachable.